Technical Support. If you have purchased equipment or products from our company and have technical questions we now have a special tech support page. Once you setup your tech support account you can:
Request technical support
Follow, track and respond to your technical requests
Browse tech questions through a searchable ticket history
View online technical data base-bulletins, wiring diagrams, piping guides and assorted technical articles
Find answers through our virtual chat bot, More!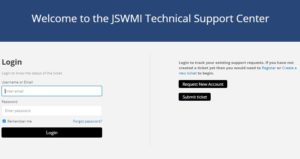 Below are some handy tips and information helpful for installation and service. Much more available through our tech support page above.
Wiring diagrams for airsource heatpumps.
How to calculate the Economic Balance point for a dual fuel airsource heatpump installation
Goodman sequence of operations pdf for Goodman furnaces
Goodman ComfortBridge
ComfortNet1 (for older communication systems)
Also see Dealer Resources
Important:
The information contained in technician's corner is intended for general reference purposes only. It is not a substitute for instructions, guidelines and/or warranties provided by the manufacturers of any products referred to.
Although Johnstone Supply tries hard to keep the information accurate and up-to-date, Johnstone Supply is not responsible for any errors or misprints that occur.
Johnstone Supply and its affiliates are not responsible for any damages or liability which may result from the use or misuse of the information contained in the technician's corner.