Welcome to Johnstone Supply
Our Vision: "To be our customers' preferred wholesaler by exceeding expectations through quality service, added value and caring employees."
---
Summer Kickoff Events Completed
We recently completed our 8 location Summer Kickoff events. Thanks to all the customers who attended and vendors for their support. Tons of prizes were awarded along with massive amounts of burgers and brats enjoyed. Below are some pictures from the events. See you at our next event "Fall Fest" in September.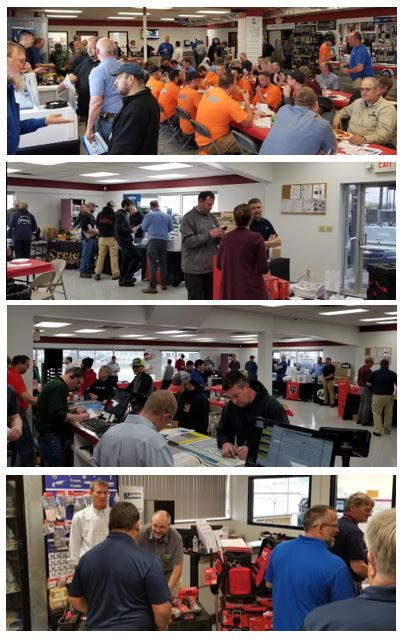 ---
Spring 2019 Preseason Program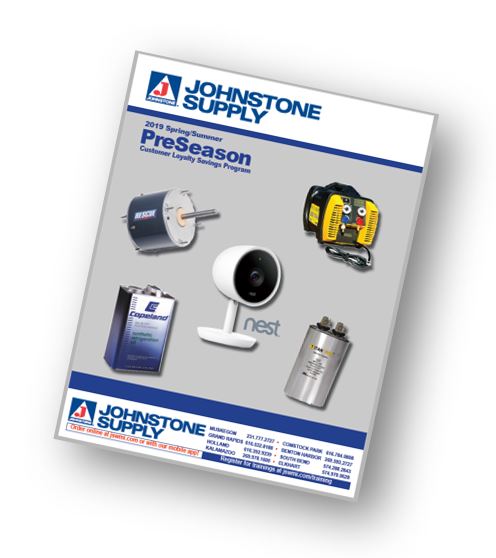 It's Springtime and that means you need service parts. Have all the items you need on your trucks so you don't have to make expensive callbacks.Take advantage of pre-season prices on items for sales and service and take a 2% discount or 90day terms* Over 650 fast selling items are featured in our new spring flyer.
Qualifying order minimum is just $1000 and locks in pricing in until June 30, 2018!*
The qualifying period is April 1 thru June 30, 2018!
*Prices are subject to change due to unforeseen manufacturer increases.
*For accounts that are current, with approved credit. (Must indicate preference at time of order.)
Contact anyone at Johnstone Supply for your free copy or request a pdf from kpoland@jswmi.com
---
2019 Chili Cook-off Winners Announced!

Thanks to everyone who participated in our 23rd annual chili cook-off. There were 8 winners across our 8 locations. Each winner received a trophy and gift package valued over $250. In addition to enjoying chili we had a trade show where hundreds of area contractors learned about new products and specials from our vendor sponsors. See you again next year!
List of 2019 Winners!

---
Check It Out!
Save Time and Text Us! Model numbers, pictures of controls, orders, technical advice, questions and more!
Just send a text to our main number and you will be quickly served by our inside sales team.
Give it a try!   Available 7am – 5pm   During Regular Business Hours
---
Save Time With Viega!
Johnstone Supply is stocking the full line of Viega ProPress & MegaPress fittings and accessories! Save time, labor and make more profit. Join the thousands of contractors who can quickly and safely join copper and blackpipe with Viega . Ask your Johnstone representative for more information.


---
Fujitsu VRF AirStage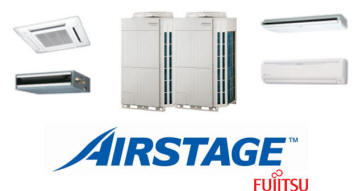 Johnstone Supply is the designated Fujitsu VRF AirStage distributor for Michigan.
The extremely efficient Fujitsu VRF system allows from 6 to 24 tons with up to 45 heads on one system. Depending on the configuration you can cool in one part of the building while heating in another. In order to sell this advanced product you will need to attend our Fujitsu R.A.I.T training class. Also, check out our new Airstage system installed in our Grand Rapids facility
Please inquire if interested!
---
New Nest Products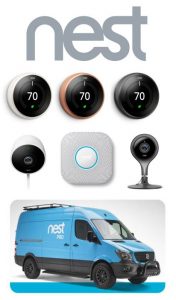 Nest recently added some new colors to the thermostat. Now you can get copper, black, white and stainless steel. A new outdoor camera is also available that works 24/7 rain or shine. It features a built in mic/speaker for 2 way communication to your connected device. The Nest Protect smoke alarm verbally calls out carbon monoxide or smoke alarms and exactly where they are occurring.  All part of a total home connected system that also works with thousands of other connected devices.
Become a Nest Pro Contractor and start selling more while building smart home systems for your customers. Customers of Nest Pro contractors enjoy a longer 5 year warranty. Nest Pro contractors also sell more jobs using widely recognized Nest products that are in demand. Contact anyone at Johnstone Supply for more information or to purchase Nest devices.
---
Welcome South Bend and Elkhart Branches!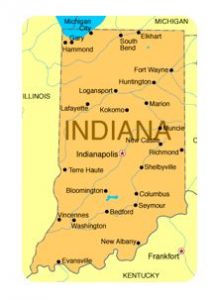 Effective January 1, 2017 the existing South Bend and Elkhart, IN Johnstone branches joined the Muskegon group. This brought the group total to 8 stores in Western Michigan and Northern Indiana. Former South Bend owner Andy Peck will continue to work with the stores in 2017 to ensure a smooth transition but will then change his focus onto other future endeavors. You can expect to see the same team members you have come to know as well as their high level of customer service. The entire Muskegon team welcomes South Bend and Elkhart employees to our team!
In addition to all that Johnstone Supply offers, the South Bend group brings to Muskegon added knowledge, product and expertise in refrigeration and commercial products. Muskegon in turn brings updated computer technology, rf bar-coding and several added product lines to South Bend. Customers can also expect to see enhanced deliveries and services once the transition is complete.
Let us know if you have any questions.
---
We are Just a Touch Away!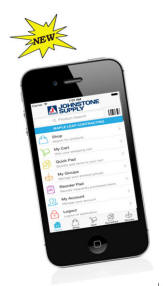 Real Time Order Entry!
Pricing & Availability!
Search for Products!
Scan Barcodes!
Product Pictures & Specs!
Product Groups!
Replenish your Inventory!
Open Orders, Bids, Invoices!
Payables Summary!

To sign up:  Just contact Neda Holt at itsupport@jswmi.com or (231) 777-2727 ext. 1300. You will then receive a return email inviting you to download the Johnstone "OE Touch" app from either the Apple App Store or the Google Play Store for Android. You will also receive a temporary password which you will be prompted to change at your first login. Give it a try!
Recent & Upcoming Price Changes
Black Pipe Fittings price increase 17% (tarrif related) effective July 1, 2019
Honeywell Generators price increase 2-7% effective June 26, 2019
Goodman and Daikin Parts price increase Various effective May 25, 2019
Honeywell Residential price increase 3 to 8% effective May 15, 2019
Viessmann price increase Various effective May 1, 2019
GeneralAire / General Filters price increase 5% effective May 1, 2019
Infrasave price increase 5% effective May 1, 2019
Milwaukee Tools price increase 3 to 10% effective April 15, 2019
Purolator Air Filters price increase 15 to 20% effective April 8, 2019
AO Smith Parts price increase Various effective April 1, 2019
White Rodgers Emerson price increase Various effective April 1, 2019
Coleman Equipment price increase 4-7% effective April 1, 2019
Diversitech price increase 2 to 6% effective April 1, 2019
Heil / ICP Equipment price increase up to 7% effective March 4, 2019
Taco price increase Various effective February 1, 2019
Bell & Gossett price increase Various effective January 20, 2019
Amana PTAC price increase 10-25% effective January 15, 2019
Miller Nortek Parts price increase 5% effective January 14, 2019
Arkema Refrigerants price increase 6% effective January 8, 2019
Fujitsu price increase 4-7% effective January 4, 2019
ICP Parts price increase 1-12% effective January 2, 2019
NDL Copper price increase 4-8% effective January 2, 2019
Tetco Enertech Geo price increase 5% effective January 2, 2019
Hart & Cooley Flex Duct price increase 10% effective January 2, 2019
Hart & Cooley GRD price increase 5 to 25% effective January 2, 2019
Hart & Cooley Bvent price increase 4-10% effective January 2, 2019
Fujitsu VRF/Airstage price increase 5% effective January 1, 2019
ProFlex price increase 5-10% effective January 1, 2019
Copeland Compressors & Parts price increase 3% effective January 1, 2019
Aprilaire price increase Various effective January 1, 2019
Thermo Mfg price increase 5% effective January 1, 2019
Z-Flex price increase 6% effective January 1, 2019
Tecumseh price increase 4% effective January 1, 2019
RenewAire price increase 2.5% effective January 1, 2019
Grundfos price increase Various effective January 1, 2019
Heatcraft price increase 3.5% effective January 1, 2019
JB Industries price increase Various effective January 1, 2019
Goodman and Daikin Equipment price increase 6-8% effective January 1, 2019
ICP Commercial price increase 6% effective November 14, 2018
Webstone price increase 10% effective November 14, 2018
Omegaflex TracPipe Autoflare fittings price increase 5% effective November 11, 2018
US Motors price increase 6% effective November 7, 2018
JCI Coleman Equipment and Source 1 Parts price increase 4 to 4.5%. effective November 1, 2018
Viega price increase 2-5% effective November 1, 2018

Johnstone Supply periodically receives announcements from our vendor partners as they make pricing adjustments to certain products and/or product families. In an effort to clearly communicate these manufacturer price increases to our customers, we publish them online in advance of their effective dates. Above are the details of our recent and upcoming manufacturer price increases: