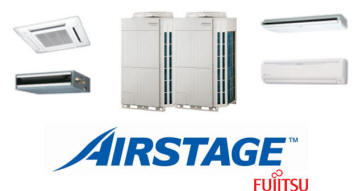 Johnstone Supply is the designated Fujitsu VRF AirStage distributor for Michigan.
The extremely efficient Fujitsu VRF system allows from 6 to 24 tons with up to 45 heads on one system. Depending on the configuration you can cool in one part of the building while heating in another. In order to sell this advanced product you will need to attend our Fujitsu R.A.I.T training class. Also, check out our new Airstage system installed in our Grand Rapids facility
Please inquire if interested!