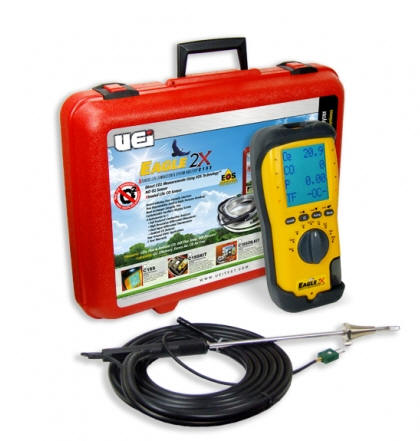 And it has never been easier to determine how a HVAC system is operating. Now with new infra-red O2 sensing you eliminate frequent 02 sensor replacement. New interface and added features make UEI the one to beat in analyzers!
Measure O2, CO, CO2, Excess Air, Gas Pressure, Draft, Temperatures, Heat Exchanger Test, and more!
Check out the New UEI kits Today!